SHOOT FOR THE STARS AND CHASE NIGHT SKY PHENOMENA IN BANFF NATIONAL PARK
Photograph awe-inspiring, mountain filled nightscapes with a local guide on this Banff night photo tour (available year-round).

COST

$

395

+ GST (5%) / $ CAD

* Upgrade to a Night+ Session (5.5hr) for more photo opportunities at $545 + GST.

** Price is based on one guest (additional participants are $195 + GST each).

*** Check our availibility and select a date on the booking page.

**** We accept all major credit cards, debit cards, PayPal & more.
LEARN & IMPROVE YOUR PHOTOGRAPHY

For complete beginners and advanced photographers alike, we cater to you.


These sessions will involve you learning as much as we can possibly fit into our time together. I'll always be working with you and your camera gear so that you will walk away a better photographer, get bucket list shots, and be inspired for your future photography shoots as you will have taken another step forward technically and creatively.

EXPERIENCE THE ROCKIES WITH A CERTIFIED GUIDE

Have confidence that you are with a professional guide who has your safety and enjoyment top of mind.


We are fully certified with two professional guiding associations in Canada, the ACMG (Association of Canadian Mountain Guides) as a Hiking Guide, and the IGA (Interpretive Guides Association) as a Professional Interpretive Guide. We are winter accredited in both as well meaning that we are an excellent year round choice to lead you on your next photo adventure.

WHAT OTHERS ARE SAYING

Some testimonials from past guests:


– "Nick is incredibly knowledgeable about both photography and the surroundings we're shooting in, which helped me connect more with the landscape. I learned so much in just a few days. He works with you and the style you like to shoot in and gives you tips and composition ideas. He ensured everyone in the workshop was safe and comfortable as well. I hope to do another workshop with Nick again!"  –  Ti-An

– "Spending a few days with Nick in the Banff area were days well spent! We loved Nick's patience and knowledge, never once making us feel inadequate, whether it was with our cameras or our physical ability to go places. His gentle reminders about technical use of our gear, and pointing out amazing compositions were all appreciated. Nick is not just knowledgeable about photography, but we also learned so much about the area, the geography and history. Within hours of meeting Nick, I felt safe, as if my own son was taking me on a vacation. I would not hesitate to book another tour with Nick and take my love of photography and the outdoors even further"  –  Sheryl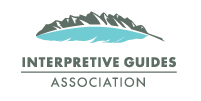 Examples of what you could learn about on the Banff Night Photo Tour:

Gaining more control over your camera in the dark and completely understanding how to capture the best images, minimizing noise and maximizing sharpness.

Compositional techniques in the dark – finding them quickly and striving to create balance, tension and flow in your images.

How to best capture the stars, the milky way, the aurora, meteor showers, and the moon. Timelapse techniques. Planning your night shoots.

Understanding depth of field and how to manage using the shallower depths of field used in night photography.

Light painting techniques, getting creative, and having fun!
What to Bring
Camera, lenses (the faster & wider the better), a tripod if you have one (available to borrow if needed), charged batteries and empty memory cards. Water, snacks and weather appropriate clothing.
Start Time
The Banff Night Photo Tour starts 1.5 hours after sunset so the start time will change throughout the year. We will let you know the exact time upon booking.
Locations
Banff and surrounding areas. We will chase the best opportunities for spectacular photos depending on the localized weather, season, and possible night sky phenomena. Let us know if you have any specific locations in mind that you would like to photograph and we will take those into consideration.